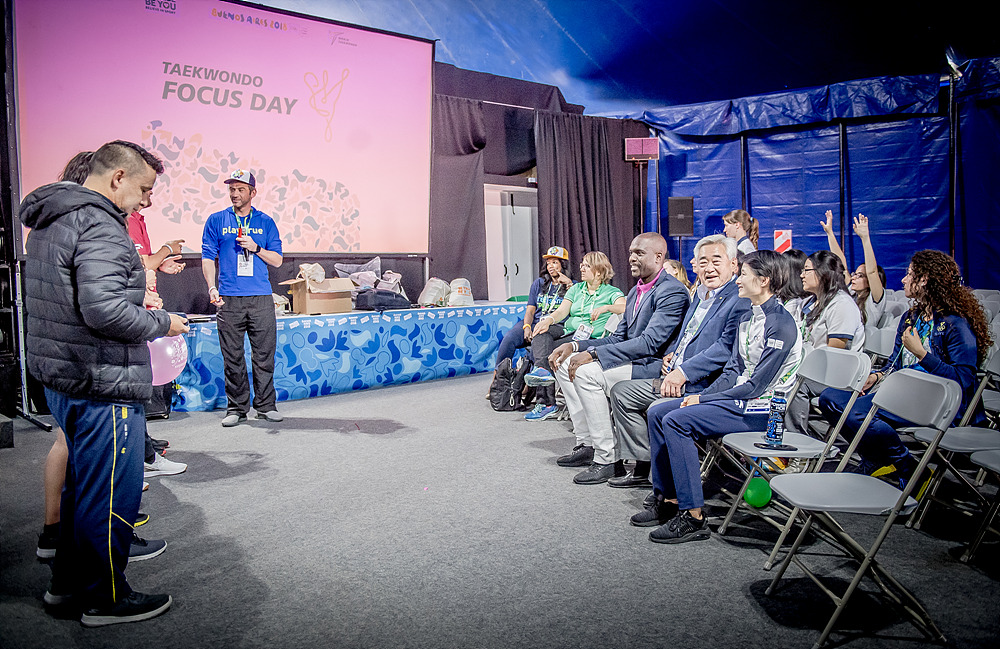 BUENOS AIRES, Argentina (Oct. 16, 2018) - On the 7 and 11 October at the Buenos Aires 2018 Youth Olympic Games, World Taekwondo hosted Focus Days aimed at educating rising taekwondo stars on the importance of anti-doping.
The two, two hour sessions took place in the Youth Olympic Village hall and involved a series of short presentations from leading figures in the anti-doping and anti-manipulation industries. The young, talented athletes, learnt to respect the sport, the opponent, the team and anyone that takes part in the competition; ideas that align with World Taekwondo's key motto 'peace is more precious than triumph.'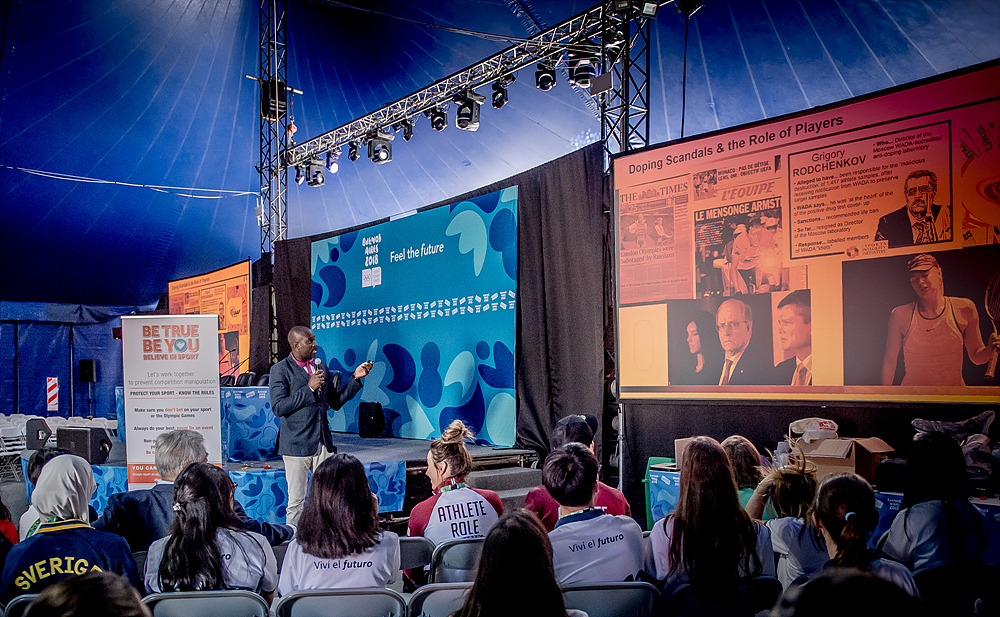 Olympian, World Taekwondo Sport Integrity Ambassador and Athletes Committee Co-Chair Pascal Gentil gave an inspired talk about the importance of Sport Integrity. Gentil explained that a sporting career should involve being honest, clean, transparent and being true to yourself during competition.
The young athletes were also able to interact with and learn from taekwondo and Olympic role models, Jade Jones and Sebastian Crismanich, who themselves have enjoyed incredibly successful and clean taekwondo careers. Other key figures and sporting icons involved in the informative sessions included: Olympic Movement Unit on Prevention of Manipulation of Competitions and Ethics and Compliance Office of IOC, Christelle Correia; Tony Cunningham, Senior Manager of Education at WADA; and World Taekwondo Sustainability Committee Chair, Giovanni Di Cola.
Buenos Aires 2018 proved to be a successful Games for many of World Taekwondo's most talented young athletes. The World Taekwondo Focus Days will ensure that they stay on track for future successes, whilst also taking steps towards keeping the sport clean and manipulation free.