SEOUL, Korea (Dec. 22, 2017) - This category opens the Grand Slam series on Dec. 30 2017 – and what a category it is! The division includes some of the most entertaining and physical fighters in the game; it is almost a fantasy league, a "Game of Thrones" for taekwondo buffs.
The fighter to watch is Cote d'Ivoirian hero Cheick Sallah Junior Cisse. Cisse, "The Man Without Fear," gave his country its first ever Olympic gold medal - winning with a spinning heel kick in the very last second of the finals – in Rio in 2016. In 2017, he has been fighting like the devil himself, most recently winning the 2017 Grand Prix Final on home turf in Abidjan with a spectacular display of non-stop, offensive taekwondo.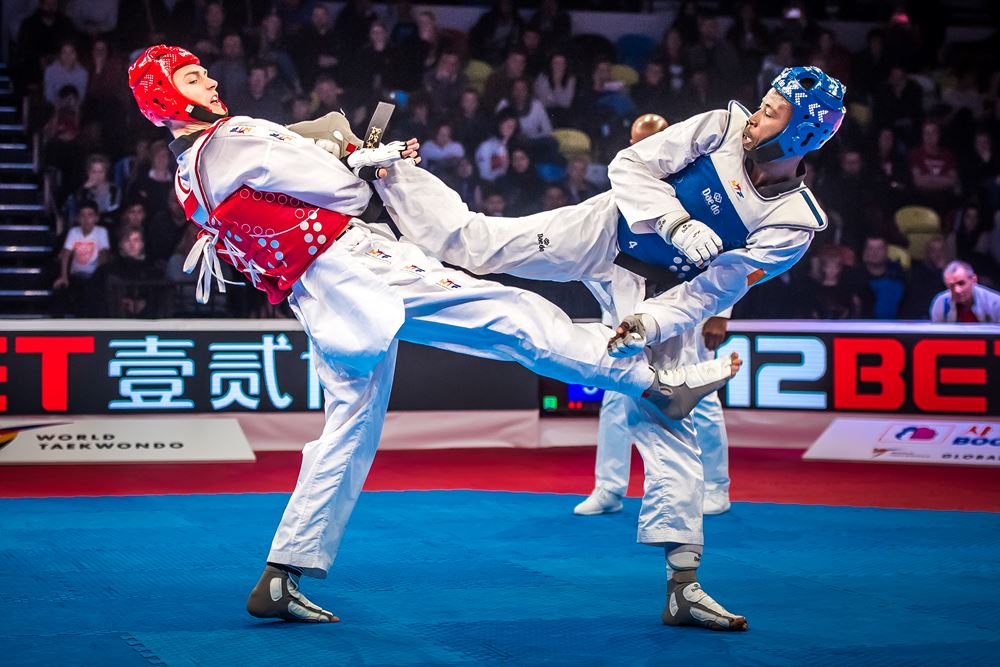 Aaron Cook of Moldova is the category's "prince without a throne" – despite being perhaps the most crowd-pleasing fighter in the sport, he has not won gold in top-level international competition since 2014. The Grand Slam offers him his best chance of success: Cook is a famed spin kicker and KO artist, and the amended rules of the Grand Slam offer extra points for spin kicks and knock downs.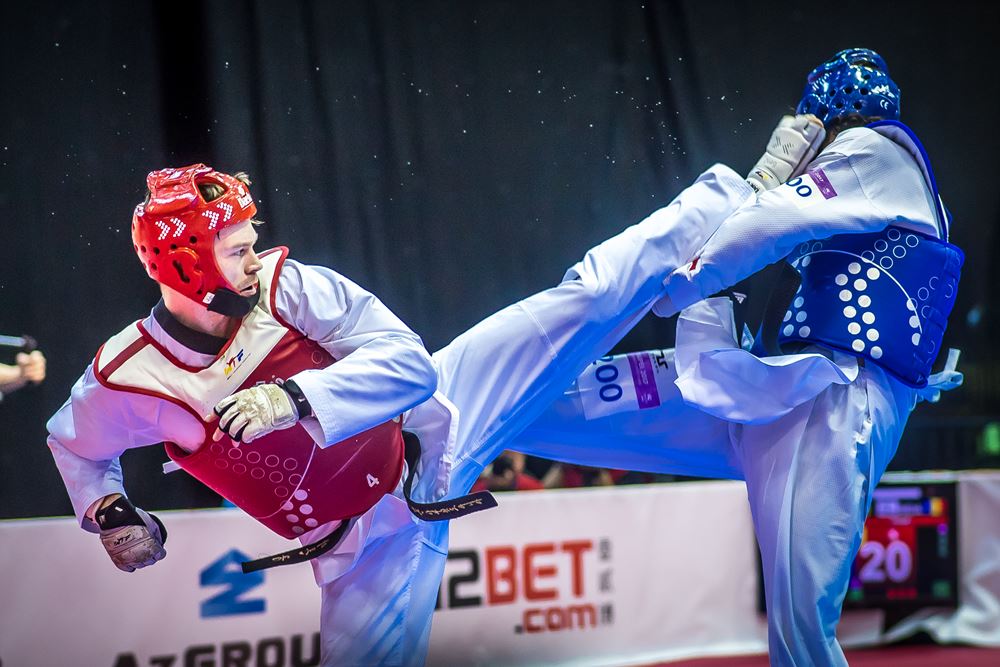 2017 World Champion Milad Beigi Harchegani is a god among taekwondo stylists: Few in the game can match the Azeri for his awesome flexibility, his pinpoint accuracy and his stylish, relaxed style of play. If you are ever writing a taekwondo textbook, Harchegani is the player you want modelling the kicks.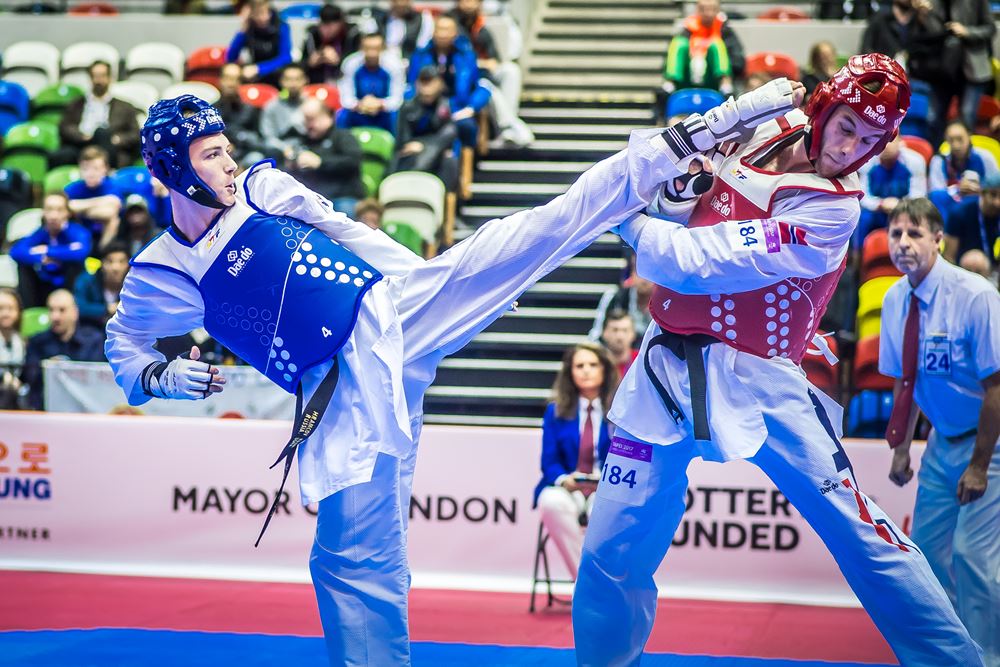 And never count out Team Russia's young guns. 2017 World Champion Maxim Khramtcov is a spectacular fighter, known especially for his fearsome leaping ax kick. (Note: there are twice as many weight categories in the World Championships as in the Olympics and Grand Prix Series) Anton Kotkov, the Moscow Grand Prix Champion 2017 is a highly professional player, noted for his use of combination attacks.
The smart money is obviously on No. 1 Seed Cisse, whose form is looking better than ever: Following his 2016 Olympic victory, he has not rested on his laurels, but has struck yet more gold at the Rabat, London and Abdjian Grand Prix series in 2017. In addition to his physical style of play, he has excellent coaching, great flexibility, a killer right foot and superb timing. He is a master at pre-empting his opponent and at ring control. And his recent record and all-out-attack style of play makes him an imposing opponent.
If Cisse is on the rise, Cook's star appears to be on the wane. For the last two years, Cook has won the "Kick of the Year" award at the WT's year-end Gala Awards, but although his whirling, powerhouse style brings crowds to their feet, he has not been able to prevail against fighters in the more tactical modern game. Will he rise again in the Grand Slam?
If you are not betting on Cisse, then Harchegani might be the man to put your money on. Having moved from Iran to Azerbaijan in 2015, he has the advantage of height and best-of-breed flexibility. He can kick from every angle and his kick placement is unsurpassed. But, having won gold at the 2016 Grand Prix Final and gold at the 2017 World Championships - sealing victory with a massive point chasm in Muju – his form seems to have deteriorated in the second half of the year: He has not captured gold in any of the Grand Prix series. But if he is back on full fighting form in Wuxi, he will be a sight to behold.
2017 World Champion Khramtcov is a professional fighter with great flexibility, sound tactics and spectacular techniques. Kotkov won silver at the Worlds in Muju in 2017 and fought a spectacular battle against Cook in the finals of the 2017 Moscow Grand Prix – in one of the matches of the year, Kotkov prevailed with real power and Hollywood technique.