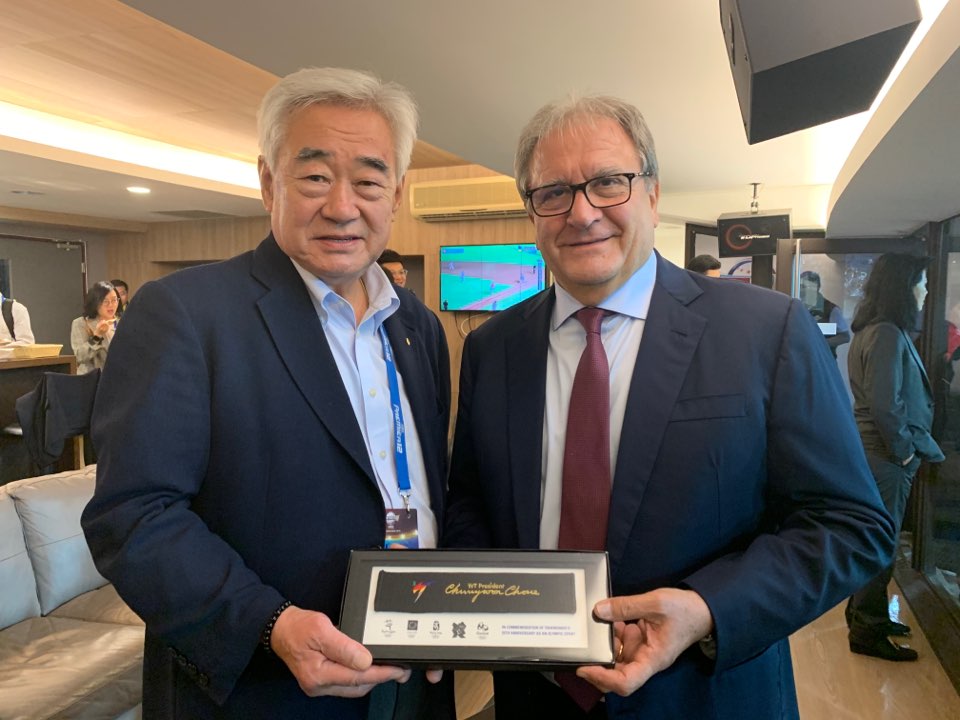 TAICHUNG CITY, Chinese Taipei (5 November, 2019) – World Taekwondo President Dr. Chungwon Choue met President of World Baseball Softball Confederation (WBSC) Mr. Riccardo Fraccari on the occasion of Opening Ceremony of Premier 12 which took place at the Taichung Intercontinental Baseball Stadium.
Two presidents shared the value of taekwondo and baseball, and discussed for how to develop both sports further.
Dr. Choue is visiting in Chinese Taipei invited by IOC member, Mr. Ching-Kuo WU.