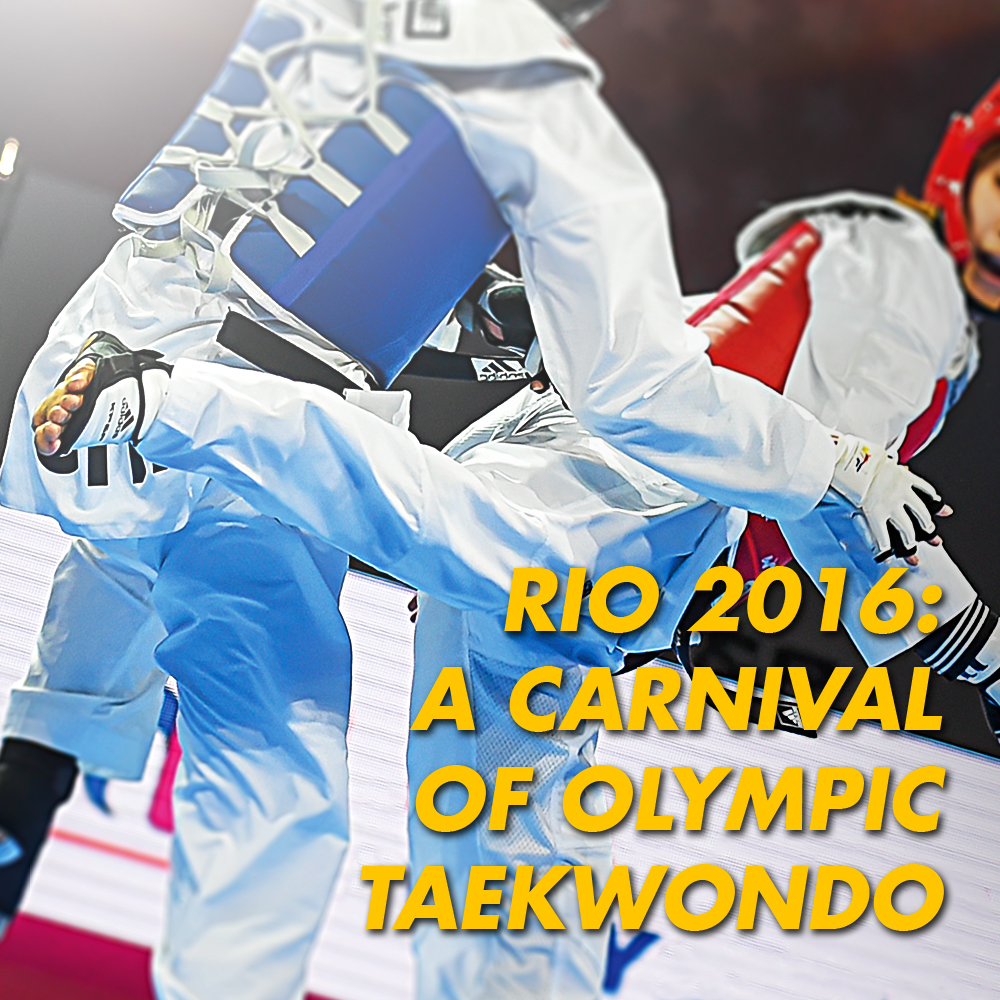 April 27, 2016 – The World Taekwondo Federation (WTF) today celebrates 100 days to go until the opening of the 2016 Olympic Games in Rio de Janeiro where millions of fans around the world will be treated to one of the most exciting elite taekwondo competitions set against Rio's world-renowned carnival atmosphere.
A total of 128 athletes, from 63 countries will compete in Rio – the same number of nations which competed at London 2012. Countries making their Olympic taekwondo in Rio debut include Aruba, Belarus, Cape Verde, D. R. Congo, Moldova, Mongolia, and Tonga. Taekwondo has developed dramatically since the tremendous success of London 2012 and fans can expect the highest level of competition during the Games.
The WTF is aiming to embrace the vibrancy and energy synonymous with the Brazilian host city to deliver one of the most exciting and engaging taekwondo competitions ever hosted. For the first time in Olympic history taekwondo athletes will have the option to wear colored bottoms representing their national team color, instead of the plain white pants transforming the look of the competition and contributing to the colorful, carnival atmosphere of the Games. The WTF will also place a greater emphasis on sport presentation with music and unique sport demonstrations to be employed to keep fans entertained during breaks in play.
Athletes will wear impact sensors in the head protectors in Rio for the first time at an Olympic Games ensuring fairer and more transparent matches. As part of the WTF's commitment to making more exciting and dynamic competitions, the octagon mat will be used for the first time at the Olympic Games and the score for a valid turning kick to the trunk protector will be increased from two to three points to encourage athletes to try more exciting and difficult techniques. Athletes will be seeded based on the 2016 July Olympic rankings and officiated by 30 referees, half of whom are women.
WTF President Chungwon Choue said:
"With 100 days to go until Rio 2016, the excitement is really building not just for the athletes and coaches but for the millions of taekwondo fans around the world. We are working closely with the organizers to make sure everything is in place to provide our athletes with the world-class environment they need to compete at their best and to give our fans inside and outside the stadium the most interactive and engaging experience. Brazil is known for its rich and vibrant culture and we really want to capture this to deliver a carnival of Olympic taekwondo. The Olympic Games is the pinnacle of our sport and following the numerous innovations and reforms we have introduced over the last four years we are confident that Rio 2016 will bring more excitement, action and drama than ever before."