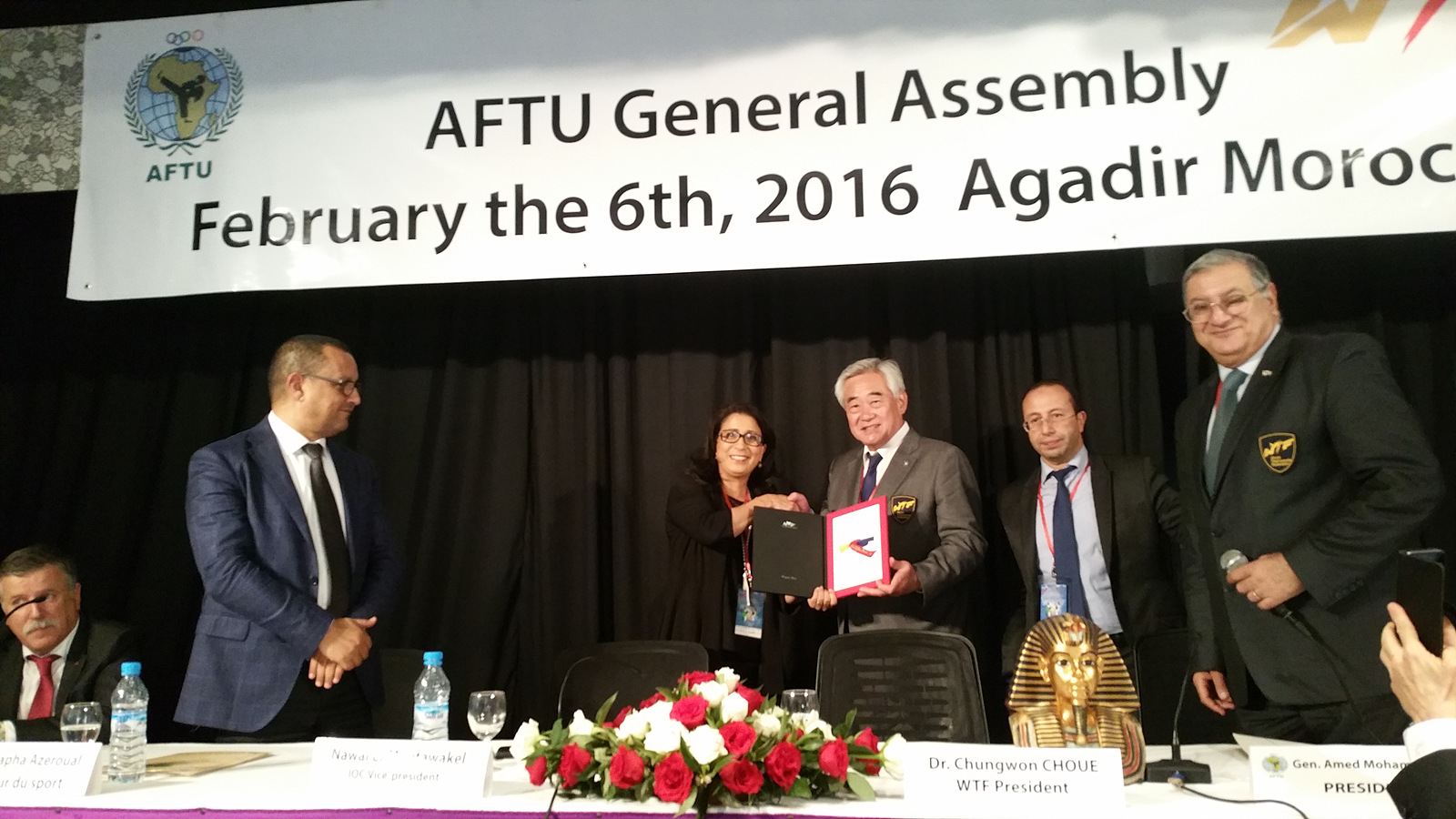 The president of the World Taekwondo Federation Chungwon Choue traveled to Agadir City, Morocco to attend the African Qualification Tournament for Rio 2016.
He also gave the opening speech of the tournament where he highlighted the growth of Taekwondo in Africa and the good effort each country does to improve every year.
Agadir City also held an African Taekwondo Union General Assembly, where the WTF President gave another congratulatory speech.
During that General Assembly, Choue thanked the IOC Vice President Nawal Moutawakel.
Choue also visited the Wali of Souss in Massa Region, Zineb El Adaoui, and presented her with an Appreciation Plaque in recognition of her support for taekwondo.